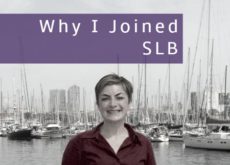 Laura Hesse is a teacher specialised in business English, job interview preparation and preparation for official exams. She lives and works in Barcelona, and has over ten years' experience in education. In this post she talks about her reasons for becoming a member of the cooperative, and how she views the challenges of collaborative working.
Becoming a member of a cooperative, by Laura Hesse
Over two years ago, after the summer, I was facing the black unknown of going it alone as a freelance teacher (autónomo) and breaking away from the academies. I was interested in the support that a cooperative could provide not only for this process, but also on a professional level.
It was a chance to connect with other teachers in the same boat as me, and to link up with dynamic individuals with the idea that if we put our heads together we could come up with exciting new projects, great teaching materials and expand our knowledge.
SLB  was in its early stages and we were getting to grips with delegation of tasks between team members, which can be tricky at times.  However, the benefits of non-hierarchical leadership are that it is more creative and also you feel you could have the possibility of changing something if you wanted.
It's very interesting being part of this cooperative at the beginning, seeing the ideas turn into reality and working as a team is very inspiring. What appeals to me is the holistic approach the group has, for example teaching people at either end of the spectrum with business classes at one end and at the other end voluntary classes for the disadvantaged. Next summer, I can't wait to look back on our first couple of years and see how far we have come.
To find out more about getting involved, please see benefits and rights of cooperative members.
If you would like to read more about Laura, please view her professional profile on our website – Laura Hesse, English Teacher