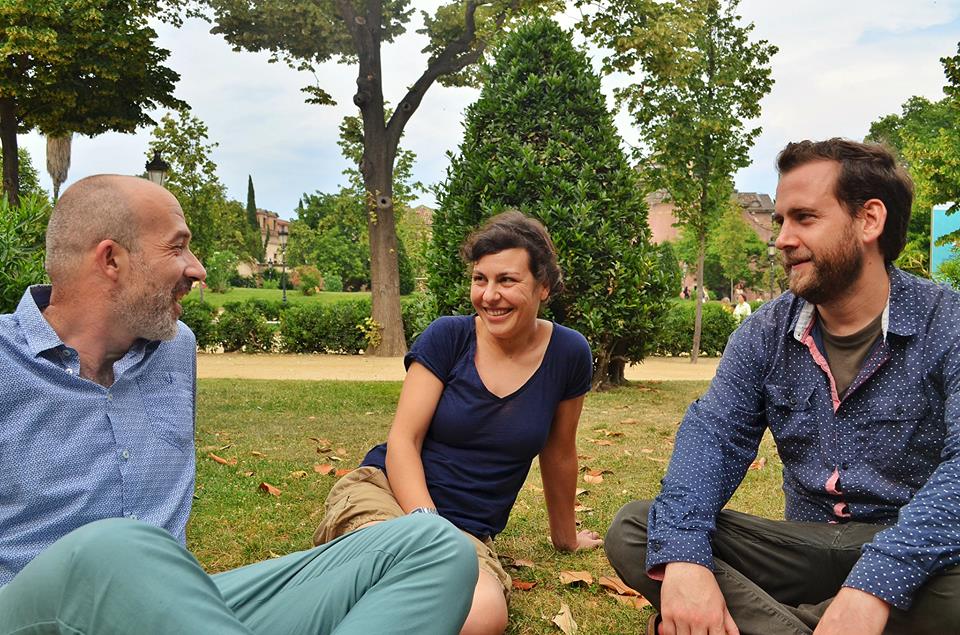 Break out the cava! This is Serveis Lingüístics de Barcelona's blog, and we are all shiny and new.
As the Catalan name suggests, we are a Barcelona based business, but we're not just any old business—we're a services cooperative. That means we are here to provide services to our members, such as:
A website profile for you to fairly advertise your skills
Co-op produced teaching materials
Sharing of teaching and language resources
Client billing
Sound tax advice
SLB work with teachers, translators, interpreters, language coaches, and anyone else working in the language services field. Of course, we also work with businesses, schools, students and people who require a language service too.
We are strongly focused on professional development, training, and generally helping our members become even more awesome at what they do—but we'll get into the nuts and bolts of this a little later.
We are going to be using this blog as a platform to introduce ourselves, our values, and our co-operative. But, as we've just been born, let's start off at the beginning.
In the beginning…
Four people sat down together and realised that they felt the same way. As workers' rights in Spain and Europe were slowly being eroded by governments under the guise of austerity, we wanted to stand up for something important.
Barcelona is a city that knows it needs to fight to be heard—and if you've ever marched on the streets protesting unemployment, cuts, corruption and swelling Swiss bank accounts…you'll know exactly what I'm talking about.
Unfortunately, we felt that this spirit was very much underrepresented in our field of language services. Frankly, we all know that the employee deserves better than to be exploited by their language schools, or organisations; no-one wants dodgy, unintelligible payslips, no-one wants to be paid the bare minimum, no-one wants to feel abused by accountants. We wanted a different experience. Co-operatives give their members an obligation and responsibility to serve their organisation, but they also give members ownership and voice, they promise the right to have a fair, representative salary, and the right to a share in the profits that they help to make.
We wanted to know if you felt the same. So, we did some research and asked you what you thought in the Barcelona Teachers Survey. We were pleased, and felt somewhat vindicated, when we found that a lot of people felt the same way:
We want to be paid fairly
We want to be paid for preparation time
We want to be given training
We want real funding for professional development, for conferences, for qualifications
We want to give our clients the best possible service, but we want to be treated in the best way too
And we want to be part of a co-operative
Well here we are, and we're beginning this journey together. I hope that you will follow our progress, and I really hope we can work together very soon.
George Chilton,
Secretary, CSLB. (Yes, that means I make the tea.)