Quality services from language professionals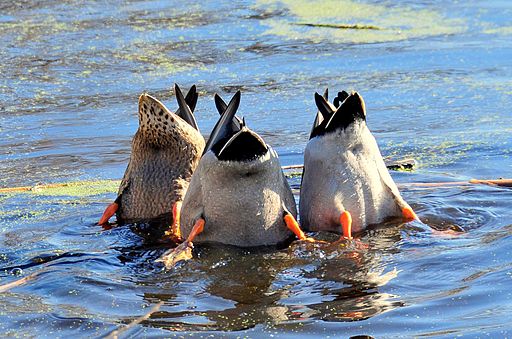 Image by Tom Koerner, USFWS Mountain-Prairie (2nd Place – Bottoms Up!) [CC BY 2.0 (//creativecommons.org/licenses/by/2.0)], via Wikimedia Commons
Neil McMillan writes about the teacher-training session he'll be delivering on Listening Skills on October 31st, 2015 in Barcelona
Bottoms Up! And other ways to develop learners' listening skills
Date: Saturday October 31st, 2015: 12:15-13:45 CET
Place: Domènech 7, Espai de Treball, Barcelona
Cost: Free to SLB Socios / €5 to non-socios / Refreshments provided
Content: Many language teachers feel unsure when learners ask them what they can do to improve their listening skills. Telling students to "listen more!" is well-meant, but is not enough. On the other hand. asking them to drink more, thus lowering their inhibitions and unblocking their ears, is probably not very sensible advice either!
In this practical session, Neil McMillan will look at specific strategies designed to improve the sub-skills of listening, from incorporating more bottom-up (rather than bottoms up!) processing activities into class, to training your learners in the art of metacognitive listening (effectively a way of raising learners' awareness of what limits their listening, and how to overcome it). The session will feature demonstration activities and sample materials to take home. It is aimed primarily at teachers of English, but the strategies presented will also be of use to teachers of other languages.
To book your place, please respond to training@slb.coop, including include your name, profession and mobile number/email address. The final deadline for applications is Wednesday, 28th October but it is advisable to get in touch as soon as possible as places are limited.