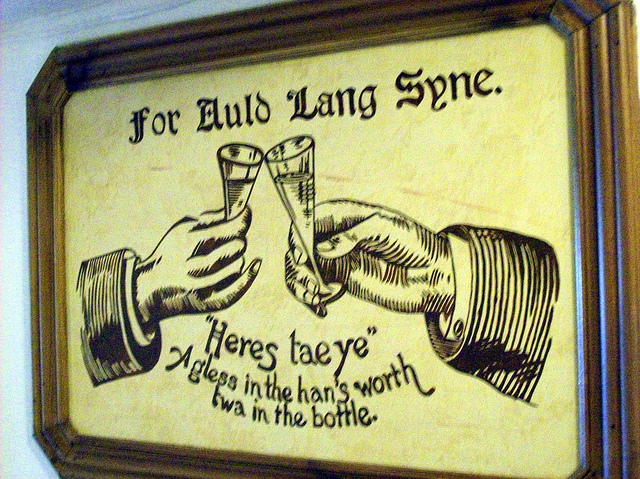 The year has already passed for some of the world as I'm typing this, so before the bells toll for us, and we down our grapes, cava, whiskey, or whatever, we've just about got time to squeeze out a quick review of 2017 from an SLB perspective!
2017 for SLB
It's been a year of consolidation and recuperation for the cooperative following a 2016 in which investment had been the main priority. We got off on the wrong foot entirely, with an in-company client breaking a contract and forcing us to take legal action, but the eventual success of that process was reflective of the general trend for the year – onwards and upwards!
Socios
We finish the year with a total of 14 members, having added Joanna Sala, Aislinn Lambert and Marc Jones to the team, with two other members coming and going during 2017. We're still some way short of our target of 20, which is perhaps the most disappointing aspect of the year. However, with Marc (based in Japan) as the first truly international member, we hope to attract others around the world who share our vision, as well as more from our local base of Barcelona. And the strong group we recruited in 2016 are still going strong! Along with the older members – we welcomed George Chilton back from Colombia too – all have made their contributions to some of the successes detailed below.
We've had some fantastic socio-led training sessions too, most memorably on teaching pronunciation (myself and James Venner) and Action Research (Tom Flaherty) as well as our usual workshop on the dreaded "Declaración de la Renta"! 2018 will see more regular sessions as well as more of the lesson jams, which have proved popular and useful.
Clients
Aside from the hiccup mentioned above, 2017 was a good business year for the co-op. We continued our projects with important clients such as Glassworks, Signes, Fazilita Solar, TEFL Iberia and Salut Mental Catalunya, and started running courses for software development company Whitespectre and Delvy, a legal firm for start-ups. We've started producing materials for Education First and Linguabanca, have run training for  l'Institut Cultural del CIC and are now delivering specialised medical English services to Hospital Parc Taulí, l'Institut de Recerca de l'Hospital de la Santa Creu i Sant Pau. and l'Institut Català d'Oncologia. All of this has provided valuable work to our freelance members – teachers, translators, writers and proofreaders – who have also benefited from an informal arrangement with the agency Elite Business English for further work opportunities. Finally, we were delighted to work once more with Mail Boxes Etc. to cover the maternity leave for one of our members.
SLB projects
The biggest progress has been with the Materials Bank, version 3.0 of which is now up and running! It's a fully tagged and searchable repository of self-made materials, things to do with authentic text and video found on the web, and free resources from other websites, and is now hosted on our website. What this will allow us to do is open access to schools, institutions and individuals in 2018.
The most overdue project is still our platform for delivering online and bended language and training courses. However, working with the developers at New Now we now have a fully functioning platform, with dynamic and gamified activities, which is just begging for more content. With a few design touches and a bit more investment in content and marketing, it'll be ready for launch. The first course is to support teachers working with the Mental Health Friendly materials on projects coordinated by Salut Mental Catalunya. Watch this space!
The project which is most on hold is our attempt to work with a variety of like-minded bodies (ELT advocacy groups, unions and individuals) to hold a conference on ways of combating "ELT mediocrity, teacher de-skilling and exploitation, poor wages and conditions, discrimination, market-led methodology and general mumbo jumbo" (as one of our recent tweets has stated). There were a lot of great ideas and initial enthusiasm but this is one that's going to take investment and a real driving force, in the shape of a dedicated team, to make it happen. We remain open to suggestions and will do what we can!
The bigger picture
In 2017 we didn't see much cause for positivity, particularly in the Barcelona-based ELT circles in which most of us move. We've been getting a lot of emails from teachers around Spain, too, seeking advice on unfair dismissal, unpaid wages and similar issues. As our interview with the local CCOO branch demonstrates, there's a lot of work to be done in terms of amalgamating and improving the current convenios, as well as in persuading career teachers to join a union or get organised in other ways. The former is very much dependent on the latter.
Our response will remain to support teachers following the freelance route, by which we can ensure certain minimum wage levels, conditions and protections for the contracts we win. However, we will still fight and raise issues relevant to the wider community. For them and for us we believe that the private education sector in Spain needs regulation to require teacher status of its workers, with a minimum qualification level of a Diploma or Master's and a grace period to allow teachers to upgrade their qualifications. Such a move, we hope, would result in the following:
a decline in the attraction of ELT-for-travel, countering the current race to the bottom
4 week intro courses would need to transform into longer, more demanding pre-service training with an in-service component
students would benefit from more dedicated, better-trained teachers
employers would benefit from lower teacher turnover
teachers could organise on a more equal footing to improve pay and conditions
Finally, we will continue to push for better conditions for freelancers or autónomos in Spain. The recent legal reforms have been disappointing. We hope that 2018 will see a better deal for part-time and low-earning freelancers, in particular with a social security contribution which is tied to earnings.
So …
All the very best to our socios and supported for the year to come! Hold on tight and we'll see you on the other side …
Image: "For auld lang syne" by summonedbyfells. CC BY 2.0