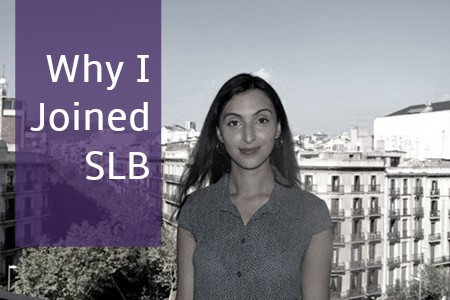 SLB member Mandeep Locham shares her thoughts on why she decided to join.
Life for an experienced English teacher in Barcelona
I've been a teacher here in Barcelona for nearly 15 years and I spent more than 10 of those working in a well-known school, happy with my guaranteed block of hours and a friendly, talented staffroom.  However, it became hard to ignore the fact that my working conditions were slowly deteriorating. While I was fortunate enough to have a guaranteed contract every year and enough hours to keep me going, year on year the conditions of that contract seemed to be worsening and most of my peers seemed resigned to it.
I began to feel uneasy and if I'm honest a little disillusioned with the whole industry. The tricky part was I knew I definitely still wanted to teach and had just gone through all the hard work and dedication that doing an MA while working requires. Then I heard about the Coop.
Freelancing – you don't have to do it alone!
The idea of joining an organisation that was interested in the rights of teachers became really appealing. Importantly they also offered a huge amount of practical assistance in becoming 'autonomo' making a daunting process relatively straightforward. I'd been thinking about making the leap for a while but had been seriously put off by lots of horror stories about how complicated the system was. When I had a baby a year ago, again, they talked me through the paperwork process, finding out for me where I needed to go and when. They even offered to go for me if I couldn't face dealing with Spanish bureaucracy with a newborn! The Coop were able to find me maternity cover which was a huge relief knowing my classes were being taken care of and I could go back to them when I was ready.
Opportunities for professional development & collaboration
The other great aspect of the Coop for me is being part of a team who are full of ideas for professional development and keen to collaborate on lots of creative teaching projects. Several members present regularly at conferences and we are encouraged to 'share' our knowledge. We have monthly meet up/workshop sessions where we are able to update each other on various projects we are working on together. There is also a great online materials bank and a number of teaching and linguistics journals we subscribe to. All these for me, really help to recreate the staffroom feeling that I would miss if I were working alone with no contact with other teachers.
To find out more about getting involved, please see benefits and rights of cooperative members.
If you would like to read more about Mandeep, please view her professional profile – Mandeep Locham, English Teacher