Community Services
As a cooperative, Serveis Lingüístics de Barcelona focuses our activity on the development of our members but also on our social context. We consider investing in our community to be far more than a merely economic act.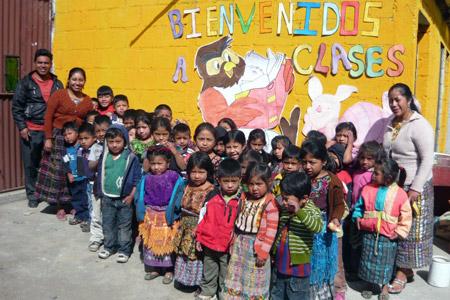 Volunteering
As part of our social commitment Serveis Lingüístics de Barcelona offer services to our community. Our volunteers offer English, Catalan and Spanish classes to non-profit organisations
Our members set aside part of their time, knowledge and experience to help disadvantaged people. Currently Serveis Lingüístics de Barcelona works with the following projects:
The Phoenix Projects is a non-profit organisation, based in Guatemala and run by Dom and Doreen Williams, offering free education to boys and girls from indigenous communities in countries in South America. SLB is particularly interested and involved in the training of local teachers.
As well as this we also offer translation services to non-profit organisations.
If you are an NGO
or other related organisation, we are available to assist with all types of linguistic services. Please
get in touch
. Tell us what you need and we'd love to work with you.
If you are a language professional
and would like to contribute some of your time and energy to your community, whether it be at local or international level, we want to talk to you. If you want to give some of your time to helping others by doing what you know best,
sign up to our voluntary class program
. You won't regret it.