Case Study: The Phoenix Projects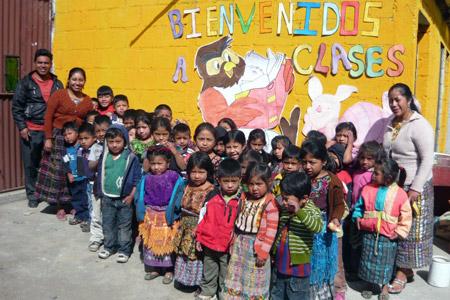 The Phoenix Projects run free schools for children in impoverished parts of Latin America. They have several English teachers supplementing the work of local teachers in preparing children for secondary school, where English is often a compulsory subject, and also helping those local teachers improve their own language skills.

What?
One-week teacher development programme for the English team at Phoenix Primary School, San Andrés Itzapa, Guatemala.
Why?
Quality teacher training is difficult to access in Guatemala, and few local teachers have the language level to deliver effective English classes.
How?
Observation of classroom practice, detailed feedback and action points to pursue.
To what end?
To assess the need for further training and recognised qualifications for Phoenix English teachers and suggest a course of action.
And what did Phoenix think?
We were delighted to get some expert feedback for our English teaching team from SLB. Their approach is hands-on and thoroughly professional, and our continued collaboration will help our teachers develop and thereby ensure the quality of English classes for Phoenix students in years to come.

Dom Williams, Director, The Phoenix Projects